Instagram is one of the finest places to look for photography ideas these days. The channel has become a venue for photographers of all levels to share their work, with nearly everyone having access to it. If you're as enthusiastic about photography as we are, we've compiled a list of the top wildlife Instagram accounts for you to peruse, and perhaps these images will encourage you to get out with your camera and capture nature.
@davidlloyd
David Lloyd (@davidlloyd) is a well-known New Zealand photographer whose work has appeared in numerous publications and periodicals. Although you may buy the books he has been featured in, you can also enjoy his magnificent nature photos by following his Instagram account. David Lloyd has won numerous accolades for his work on large African cats, The Great Migration, Ugandan primates, and British wildlife, among other subjects.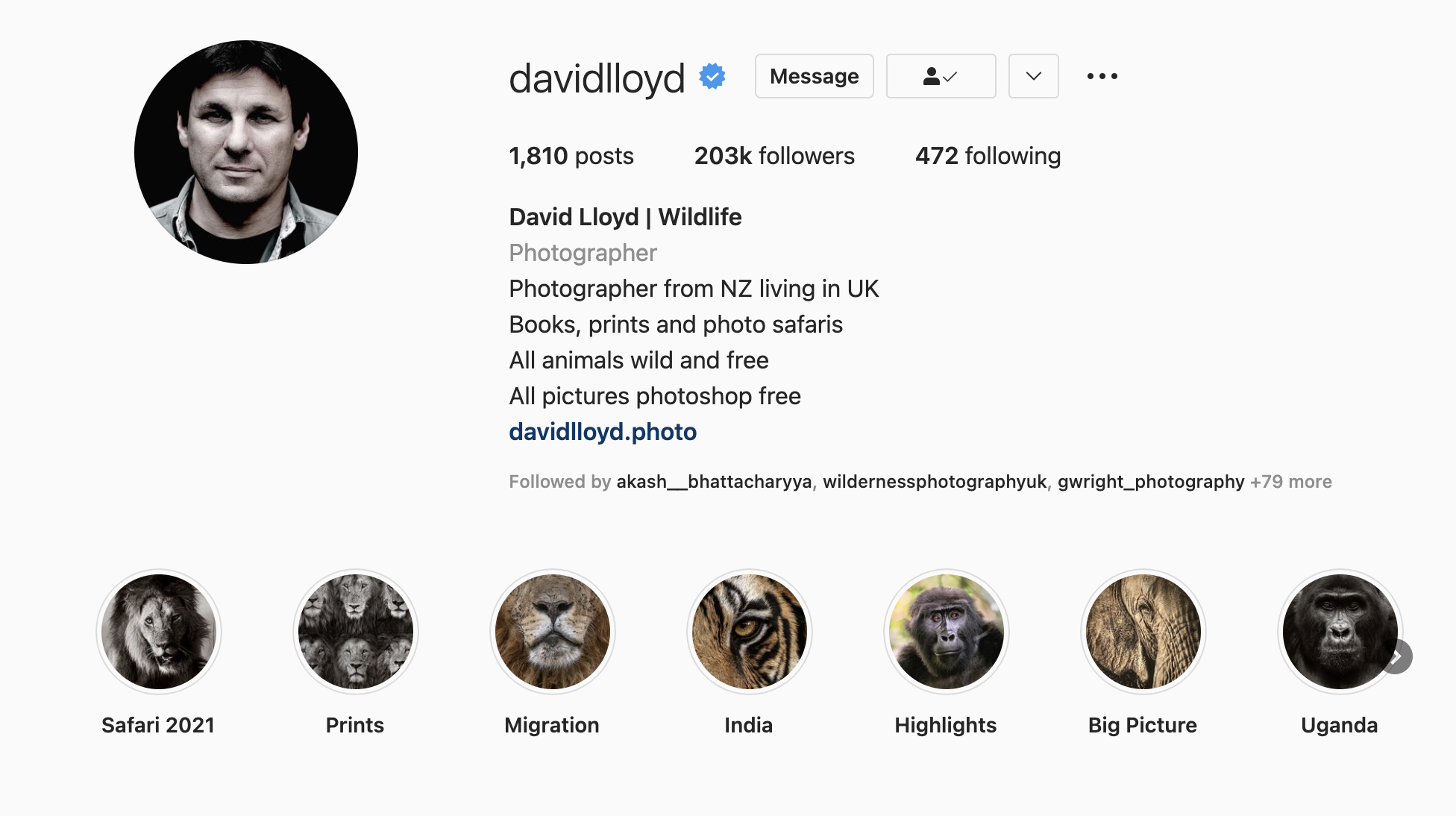 @stevewinterphoto
Steve Winter (@stevewinterphoto) is a conservation photojournalist who has traveled much throughout his life. He's also gotten himself into a lot of sticky situations! In India, he was attacked by rhinos. In Brazil, he was pursued by jaguars, and in Myanmar, he was trapped in quicksand. After such a frightening incident, anyone else would have been put off, but he has not been. His enthusiasm for wildlife photography has only grown stronger. Since then, he's even camped in a tent for six months in temperatures as low as -40°F to track down a snow leopard! You can see what he's been up to and get a natural look into his adventures around Africa, India, and beyond if you follow him on Instagram.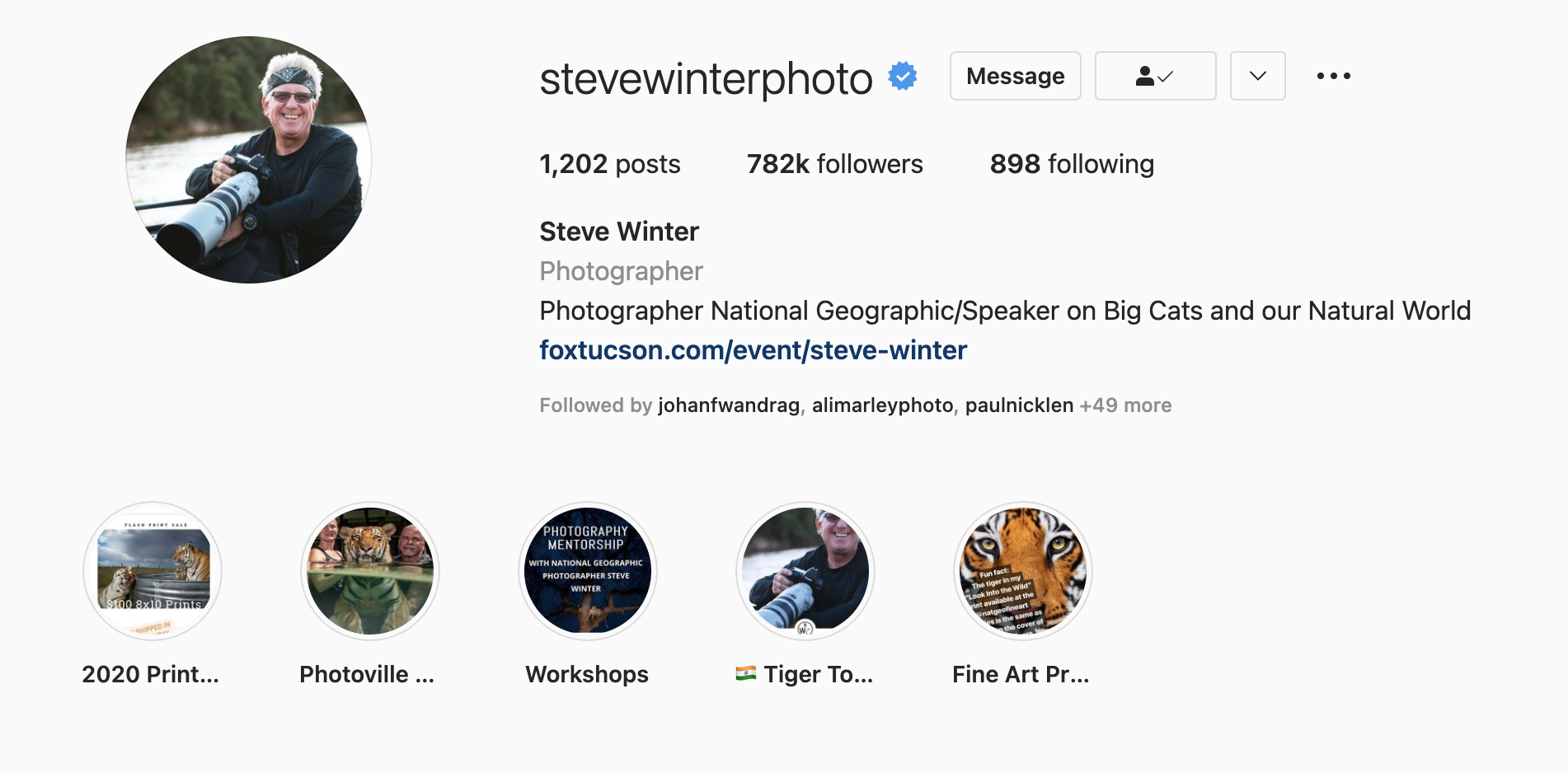 @willbl
Will Burrard-Lucas (@willbl) is an expert at flawlessly capturing a moment in time. Whether it's the precise moment when a hyena begins to laugh and flashes its sharp yellow teeth or when a family of lions has a serene expression on their faces as they gaze into the African night sky. His work is incredibly astounding, with the identical expressions of many different creatures, such as large African cats, hippos, elephants, monkeys, and giraffes. It catches a great photo of them in their natural habitat. Will Burrard-Lucas is also the founder of Camtraptions, a photographic accessory firm specializing in remote and camera trap photography. If you seek beautiful and entertaining images, you won't be disappointed if you follow his Instagram.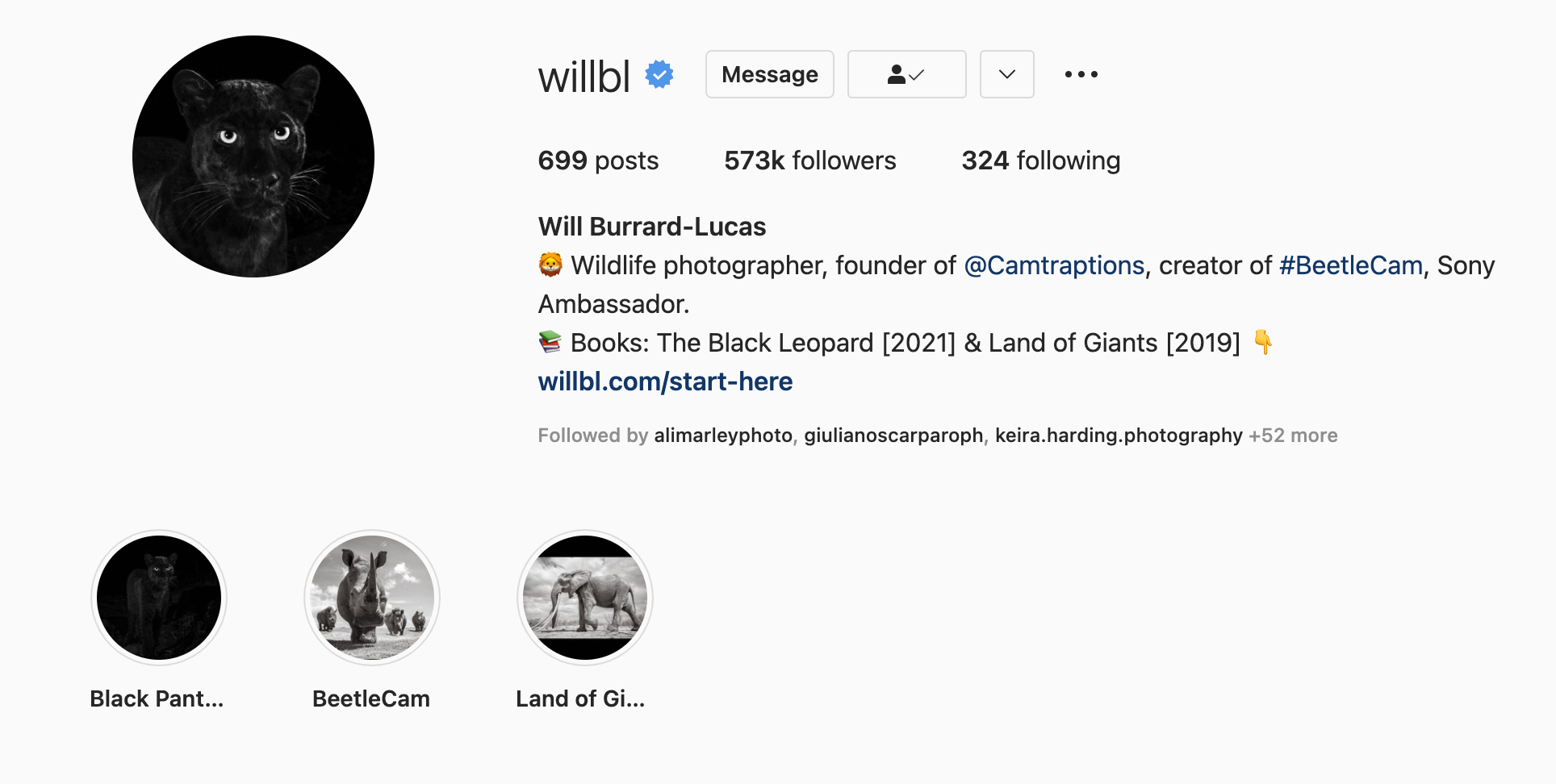 @joelsartore
Joel Sartore (@joelsartore) has a unique Instagram account where he photos critically endangered animals to bring attention to the global disaster that is currently occurring. His animal portraits are all fascinating to view. He creates stunning photos while also raising awareness about the plight of endangered species. It is a perfect account for people who are passionate about saving the environment.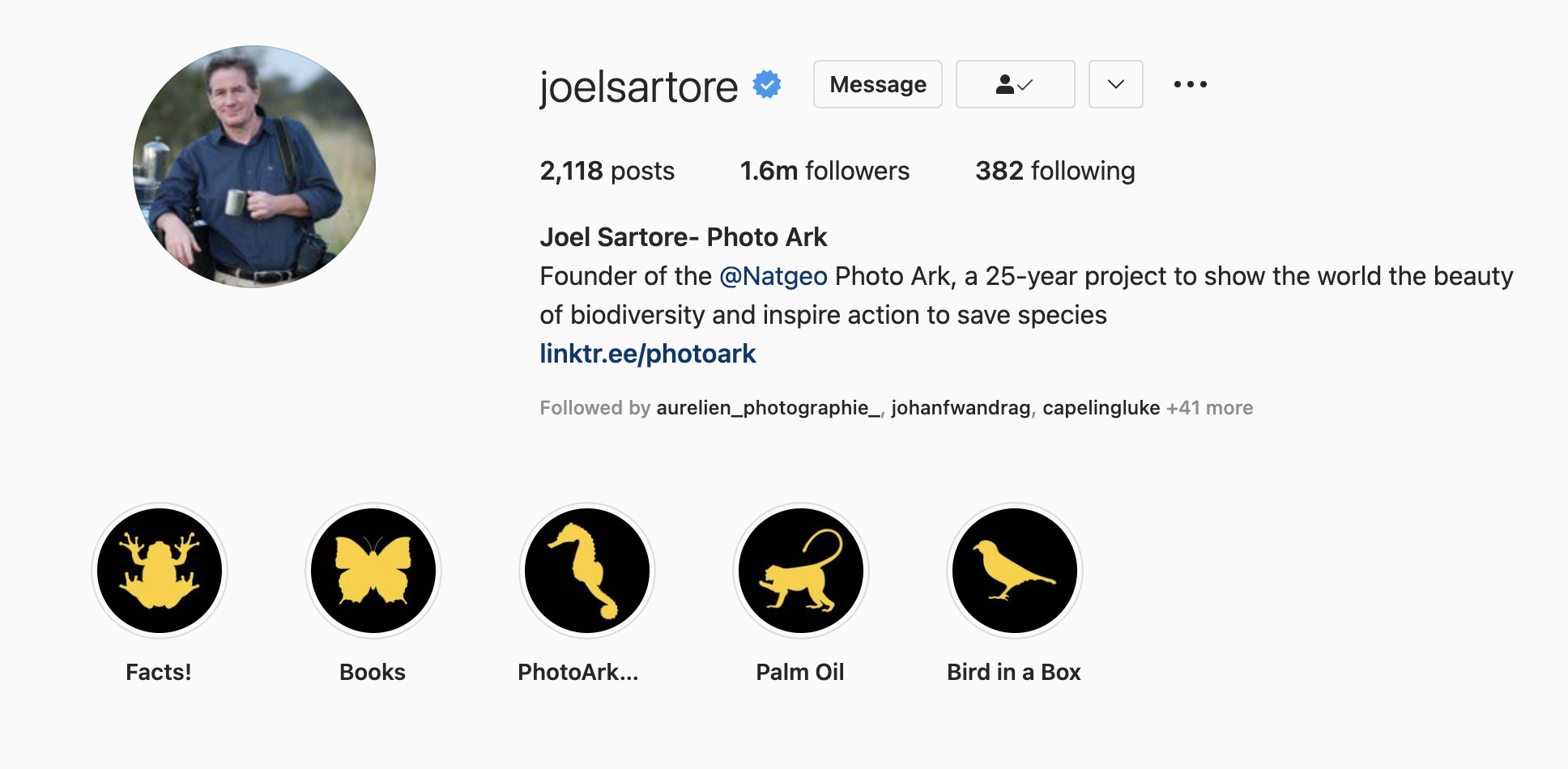 @paulnicklen
Last but not least, Paul Nicklen. (@paulnicklen), an exceedingly brilliant photographer, is worth looking at. His Instagram account, which has over 5 million followers, displays breathtaking wildlife photos from North and South Poles. Paul is a daredevil, which results in unforgettable moments shot just in time. For many, he is a trustworthy source of inspiration.